November 7, 2007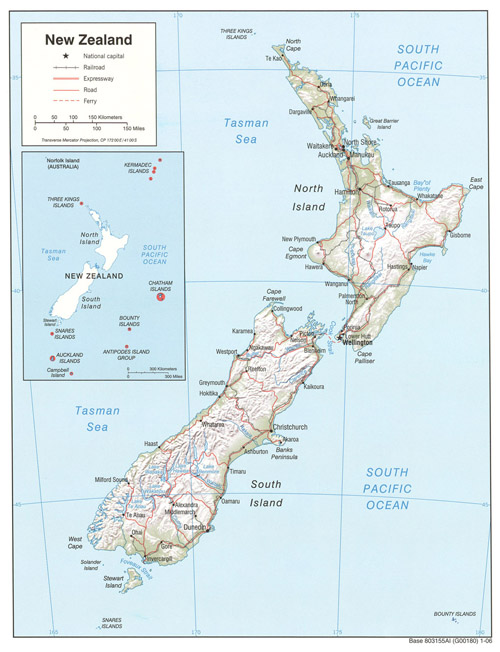 As reported in the New Zealand Herald , when it comes to childbearing, a significant gap exists between women's hopes and realities in New Zealand. According to a study performed by Bill Boddington and Robert Didham of Statistics NZ, one in six of the women born in 1965 have never had a child. The analysts report a relentless increase in childlessness from 8% among those born in the 1930s to 17% among those who have their 42nd birthday this year. If current trends persist, according to the researchers, 25% of women born in 1975 will never have a child, despite the fact that 90% of 20-something women and 87% of those in their 30s have already had or would like to have kids.
As is often the case with such studies, a strong correlation has been found between, on the one hand, low fertility rates and, on the other hand, cohabitation, women's paid employment, and first births at a later age. Of those born during the 1940s, less than 10% of women under 25 had ever lived with a partner. For those born during the 1960s, the rate rose to 60%. In addition, less than 30% of working age women in 1956 were engaged in paid work. By 2006, this proportion had risen to 60%. According to census figures released this week, the rate of working age women employed full-time rose from 37% to 41% during just the last decade. Two-thirds of women interviewed by Janet Sceats stated that they considered career-impact before deciding to have children. (Sceats, with co-authors Professor Ian Pool and Arunachalam Dharmalingam, has written "The New Zealand Family From 1840: A Demographic History.")
A 2005 Fertility NZ survey of 1048 women revealed that 84% of women said that their 20s were the optimum age for child bearing. Despite this fact, two-thirds of women in their 20s and nearly half those in their 30s stated that they weren't ready to have children. Since 1970, the mean age for first childbirth has gone up 5.6 years.
Pool and Sceats note that New Zealand's current fertility rate remains near 2.0 children per woman, because of the significant number of women who are now in their early 30s — the age cohort with today's highest birth rate. As those women grow older, however, a smaller number of women will enter this age range. Fertility rates are expected to fall to the troublesome levels seen in Great Britain, Canada, and Australia.
While the concerns of women are critical regarding fertility rates, the article in the New Zealand Herald is rather typical for what it ignores — half the adults involved in fertility. Nowhere does the piece refer to the specific interests of men. It's as though men play no role in reproduction other than sperm donation and, in the event of most divorces involving children, household support (generally referred to, euphemistically, as "child support"). Admittedly, the article refers to the concerns of parents and of "families," but "families" are often a woman and her children — the man, in many cases, having been removed through divorce. While it specifically addresses the concerns of mothers, nowhere does the piece consider the specific desires or needs of fathers. This is in spite of the fact that, according to the survey by Fertility New Zealand, 91% of women without children said that a stable relationship was a key factor in deciding to have a child; 68% said the same of a male-partner's career; yet 24% were not even in a relationship.
According to an article on the Radio New Zealand website (not archived), Pool states that "improvements to maternity leave… should all be made to help the fertility rate." There is no mention of paternity leave. It should be noted that "parental leave" is often maternity leave with no such leave assured for fathers. The danger in this should be clear, since studies (for example: The State of Our Unions 2002: Why Men Won't Commit ) show that men have started to turn away from marriage and committed relationships due to their own considerations. These concerns include, but certainly are not limited to, presumption of joint custody in the event of relationship breakdown and a legal say in the continuance or termination of pregnancies within marriage.
An article in Australia's Daily Telegraph provides anecdotal evidence regarding this point. The essay relates several tales of men hesitating to commit to marriage. (The piece claims that men want to get married but don't know it, though it offers no evidence to support this contention.) An example can be seen in the following excerpt.
My newly engaged friend had been living with her boyfriend for three years anticipating an imminent proposal.

When another birthday passed with nothing of the sort, she packed her bags and cleared out, leaving a five-page letter on his pillow demanding he marry her or she'd never return.

She was careful to point out how he'd never find anyone like her, and he'd be desperately lonely on his own.

Two long weeks passed, and she feared the worst until he e-mailed with: "Alright, if it means that much to you."
Are these the words of a man who wants to get married but doesn't know it? Or are other forces at work?
Another example of ignoring men's interests can be found in this opinion piece  from Australia, "Encouraging women to have more babies." In the essay, men are mentioned only twice (once parenthetically). They hardly play a role.
The continued disregard of men's concerns, regarding partnering and parenthood, will only exacerbate the collapse of fertility rates. Clearly men are walking away from many social roles, as can be seen in their plummeting percentage of college students, high suicide rates, and growing refusal to marry or become parents.
Marriage is directly tied to healthy fertility rates, with spouses more likely than co-habiting couples to have children. In these days of aging and collapsing populations, societies play a dangerous game by ignoring men's needs in regard to partnering and parenthood.

Comments(3)