March 16, 2008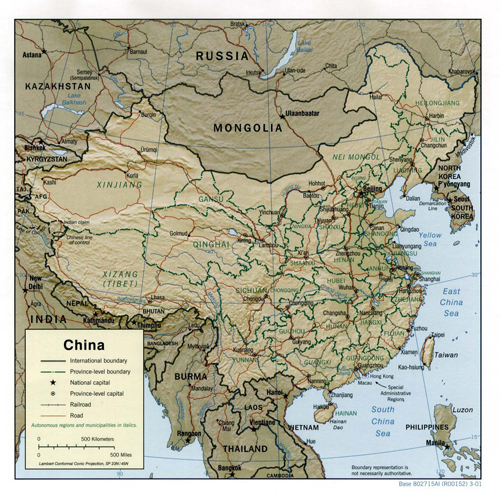 Very much a developing country, despite its recent economic advances, China faces the combined challenges of massive population and rapid aging. The nation's one-child policy, often eased in individual cases, has led to a below-replacement fertility rate of 1.75. Nevertheless, the population continues to rise as it ages.
According to Professor Wang Feng, professor of sociology and demography at the University of California, Irvine, China's over-60 cohort will burgeon from 140 million to 200 million by 2015, an increase of 43% in a mere 7 years. He also projects that, by 2030, the number will reach 300 million, roughly today's population of the United States, the world's third most populous nation. In the past, the elderly have relied on their children for support. Unfortunately, they will soon need the support of children that they never had — the Chinese government estimates that the one-child policy has reduced birth totals by 400 million.
Recent reports out of Beijing have given mixed impressions regarding the future of the one-child policy. Earlier this week, however, the head of the National Population and Family Planning Commission stated that the standing policy will remain in force for at least another decade. Estimates of the time scale vary, but it is clear that sometime during the next decade, a large number of women will enter their prime child-bearing years. Once they have aged a bit more, national fertility rates are expected to plummet. As shown in the following graph, in 2000 a large number of females were in the 10 to 14 age group. This year they range from 18 to 22 and in 2015 this group will be 25 to 29 years old — prime childbearing years. Far smaller numbers of women will follow.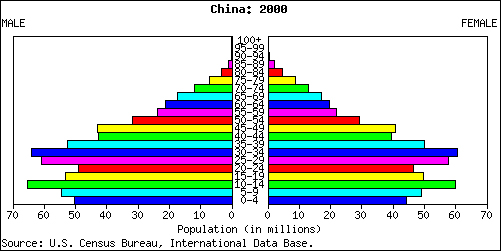 China has wedged itself between the proverbial rock and hard place. The nation's developing infrastructure struggles to support the country's current numbers, yet low fertility rates have led to an old population with relatively few young workers to depend on.
The situation in China should give warning to the United States, whose population continues to grow at a high rate, largely because of immigration. The US would do well to adjust its system of transfer programs before it becomes necessary to drastically reduce immigration and fertility rates.
The elderly will continue to depend on the young, yet no piece of land can support an infinite population.